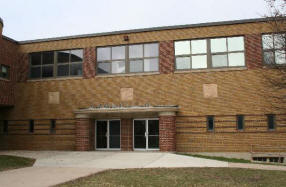 50th Reunion Is Coming
September 2018

May 2019

Dear Class of '69:

IT'S TIME TO REGISTER!! On September 13 and 14, 2019, we will celebrate the 50th anniversary of our time at Iowa Falls High School!

Our fund-raising efforts are on track to make our 50th reunion a no-fee reunion. If you are planning on attending the Class of '69 50th Reunion September 13-14 send in your registration by June 15th and receive the greatly discounted attendance rate of $0.00. Yup, you read that right $0 (2 tickets per classmate).

Friday evening, September 13th, we plan to gather at the 503 Bar (503 Estes St,) for conversation, storytelling, and perhaps a beverage or two.

Saturday morning, September 14th we will meet at Calkins Nature Center at 9:30 AM to dedicate our Iowa Falls High School Class of 1969 Walking Arboretum. We will dedicate all our trees so that the last surviving classmate doesn't have to plant their own tree. This time we will also honor those who have passed since the last reunion: Greg Bitters, Merle Christensen, Larry Diebler, Randy Jedele, Mark Johnson, Dave Oppold, John Pommrehn, and Marla Silvey.

Saturday evening we will convene at the Country Club for dining and dancing (as our artificial knees and hips permit). We are planning to recognize the veterans from our class with a brief ceremony presenting a pin and certificate. Please fill out the requested information on the registration form. The veterans must be in attendance to receive the pin and certificate. Trish Belcher (Pat Brady) is handling this and will provide additional details. There are no plans to gather Sunday morning.

Please fill out the registration form and return it to Robert Hill, C/O IFHS Class of 69, 1731 Louis PL, Iowa City, IA 52245. You could also scan it and email it to rallenhill@mchsi.com.

To Access an Online Version of the Registration form follow this link: 50th Reunion Registration Form

Sincerely and for the committee,

"The Committee"

Robert Hill, Linda (Goodenberger) Pierce, Thurston Lamberson, Anne (Harris) Voge, Barb (Stevens) Lyon, Chris White, Laura (Fogarty) Hartkopp, Pam (Schweiger) Ausman, Trish (Pat Brady) Belcher

New Committee volunteers are always welcome!!

PS If you can't attend, but would like to send some memories and current photos, please mail them to the same address, or send them via email to rallenhill@mchsi.com

Saturday morning we will hold the Memorial Service where we remember the 25 Classmates who have passed away and dedicate our new project. Details on a separate Aboretum Page. UPDATE ON FUNDRAISING.

The Arboretum Project wll have updates posted.

UPDATE: Aziz Karimi (Now Aziz Budri) our foreign exchange student has been located. Take a look at his Profile for upt to date information.

December 2014 Our Classmate Dave Oppold passed away.

June 2015 Our Classmate John Pommrehn passed away.

November 2015 Our Classmate Merle Christensen passed away.

August 2015 Our Classmate Larry Diebler passed away.

April 2016 Our Classmate Mark Johnson passed away.

December 2017 Our Classmate Randy Jedele passed away.

February 2018 Our Classmate Greg Bitters has passed away.