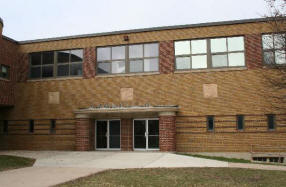 50th Reunion Is Coming
August 2018
Dear Class of '69:
Planning has started for our 50th Class Reunion. The date is in a state of flux. Currently we have it scheduled for Friday July 5th at the Country Club and then on the morning of July 6th at Calkins. Will keep you posted.
Updates will be posted here and on Facebook. The process has begun to verify address, phone #s and email addresses. You can go to Facebook and send Robert Hill a messege in Messenger or send an email to rallenhill at mchsi dot com.
Input as to the activities for the 50th are welcomed and solicitated. Updates and information will be sent via email and postal to keep everyone up-to-date.
Saturday morning we will hold the Memorial Service where we remember the 25 Classmates who have passed away and dedicate our new project. Details on a separate Aboretum Page. UPDATE ON FUNDRAISING.
SAVE THE DATE FOR THE 50TH REUNION Currently in Flux.
The Arboretum Project wll have updates posted.
UPDATE: Aziz Karimi (Now Aziz Budri) our foreign exchange student has been located. Take a look at his Profile for upt to date information.
December 2014 Our Classmate Dave Oppold passed away.
June 2015 Our Classmate John Pommrehn passed away.
November 2015 Our Classmate Merle Christensen passed away.
August 2015 Our Classmate Larry Diebler passed away.
April 2016 Our Classmate Mark Johnson passed away.
December 2017 Our Classmate Randy Jedele passed away.

February 2018
Our Classmate Greg Bitters has passed away.